Workshop contact form
Our workshops give you a taste of what is taught in our certified Ph.D. courses. The topic is adaptable to your needs and can cover anything from science communication, how to create good visuals for use in posters or articles, scientific presentations, 3D animation etc. We offer adaptable workshops that run over a couple of hours or span multiple days, you decide the depth of the knowledge that you require. Contact us via the form below for more info!
Contact us
Find us on social media
Or write us a message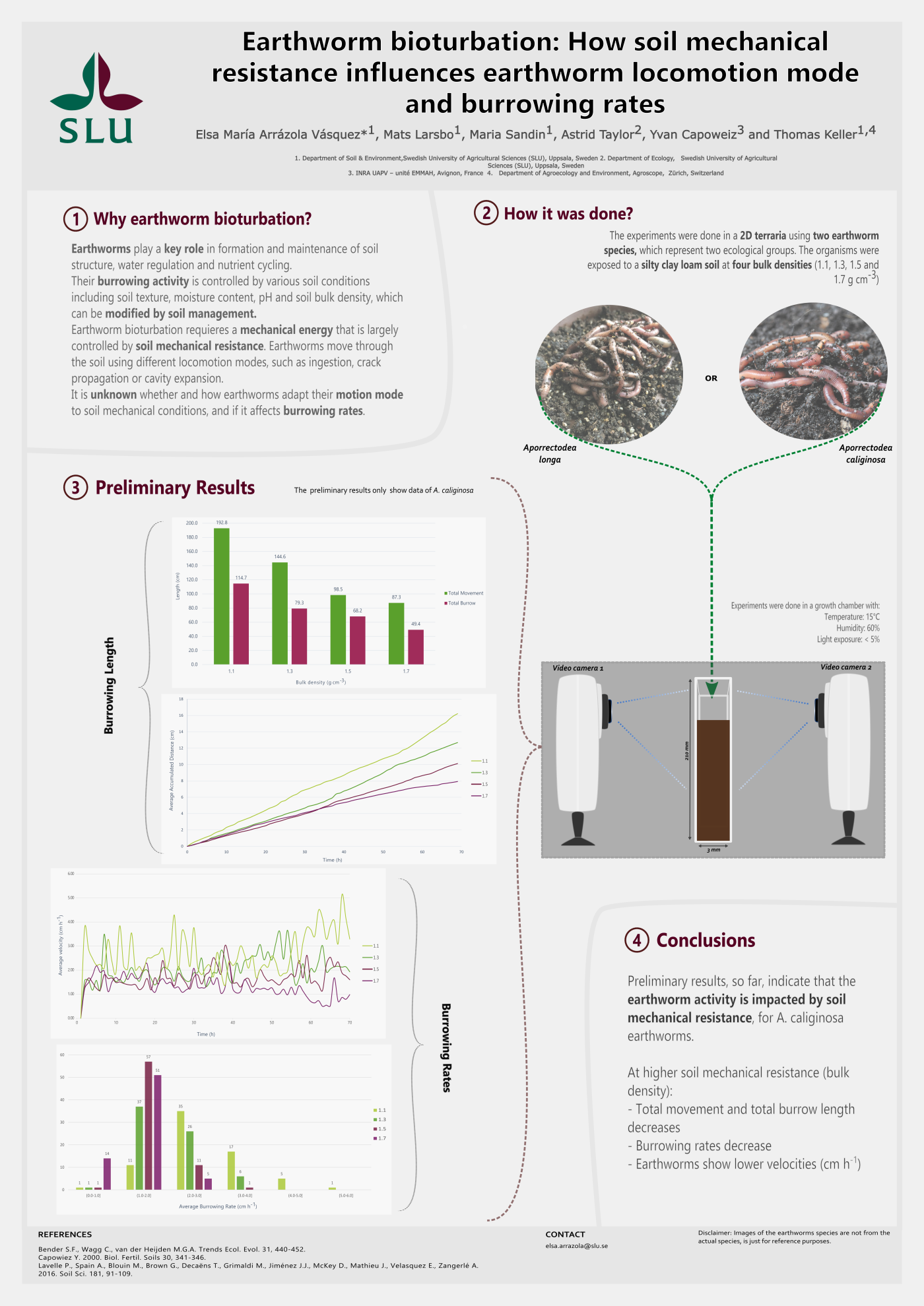 Please
sign in
or
sign up
to view an analysis of the graphical elements of the poster.
Earthworm bioturbation: How soil mechanical resistance influences earthworm locomotion mode and burrowing rates
Elsa Arrázola
SLU Swedish University of Agricultural Sciences
Department of Soil and Environment
Pallette

Text hierarchy